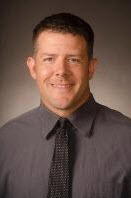 The 2021-22 year marks Jeff Halstead's eighth year as Puget Sound's head coach. An exception two-sport student-athlete for the Loggers (football and baseball), Halstead has deep roots with the Maroon & White.
Following the 2021 season, both Owen Shellhammer and Dylan Joyce earned All-West Region honors. The 2018 Loggers finished top three in the NWC for several team statistics, including runs, batting average, and on-base percentage. Four Loggers earned All-NWC honors, including Kyle Strash's Freshman of the Year nod. Strash led the league in both batting average and on-base percentage.
During the 2017 season, Puget Sound tied the program record for best fielding percentage (.949). The 2017 Loggers also posted the program's third-best team ERA since 2000, with a 4.32 mark. Halstead guided a young team in which freshmen combined for a .277 batting average in more than 400 at-bats. Among those freshman, catcher Ricardo Barazza was named to the All-Northwest Conference Second Team. Pitchers Eric Crispell and Merle Rowan-Kennedy earned All-NWC Honorable Mention.
Halstead led the Loggers to five All-NWC selections and a barage of home runs in 2016. Puget Sound clubbed 28 home runs, the program's most since 2010. Under Halstead's tutelage, a Logger reached 63 hits for the second consecutive season. Chris Zerio reached the mark one year after Connor Savage achieved the feat, and the two are tied for the second-most hits in a season in Logger history. Halstead holds the record with 66.
Halstead led the Loggers to a record-breaking season in his first year as Puget Sound's head coach. After spending the previous 14 seasons as an assistant coach for Logger baseball (and an assistant coach for the Puget Sound football program during that stretch), Halstead was named the Loggers' head coach in June 2014.
His inaugural season yielded a program-best 457 hits, which ranked No. 10 in the country by the end of the regular season. Puget Sound also placed five All-Northwest Conference members in 2015.
Halstead earned his B.A. in Business from Puget Sound in 2001, and he also earned his M.A.T in Education from Puget Sound in 2002.
Halstead had a historic collegiate career as an eight-time letter winner in baseball and football. Between the two sports, he earned six All-Northwest Conference selections, including four All-NWC First Team honors. He was also named to the All-West Region Second Team after setting a single-season Logger record with a .449 batting average in his senior season. His 66 hits that year also stands as the most by a Logger for a single season.
In all, Halstead set 14 records as a Logger. In regards to Puget Sound's all-time baseball leaders, Halstead ranks second in games played (148), fourth in runs (105), second in hits (180), and ninth in total bases (203). Most notably for football, he set the mark for receiveing yards in a season (a record that has since been broken).
A native of Clackamas, Oregon, Halstead was a standout student-athlete at Clackamas High School ('96), where he was an eight-time letter winner in both basebal, football, and basketball.
Halstead is married to former Puget Sound women's lacrosse coach Liana Halstead. They have two daughters, Tatum and Elodie.